Getting Your Ears Pierced in New Orleans | Porter Lyons
Where To Get Your Ears Pierced in New Orleans
The in-house piercing studio of Porter Lyons is a luxurious extension of our signature fine jewelry collections.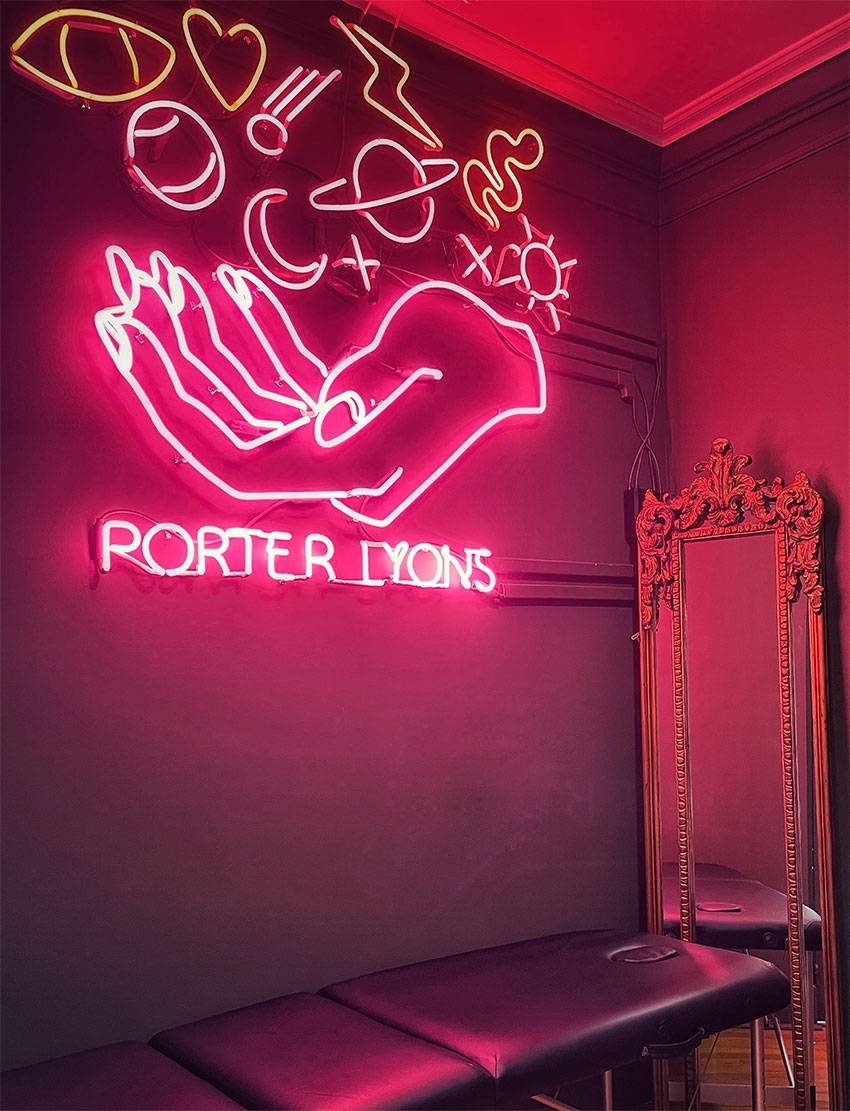 Our New Orleans Studio
An ancient practice beloved by many cultures, ear piercing is still popular today -- as a form of expression, creativity, ritual, even of marking significant events in our lives. Porter Lyons houses a piercing studio in our New Orleans jewelry store and offers this service for every part of the ear: lobe, upper lobe, helix, forward helix, inner helix, antitragus, conch, contraconch, rook, and daith, as well as nostril and lip.
The piercings are $30 each, plus the cost of the piercing earring that you choose. Our piercer can also change out your existing earrings for $15. To round out the experience, we provide a Porter Lyons care bag with a bottle of sterile saline solution for aftercare cleaning. For groups and couples celebrating a milestone or in search of adventure, we also offer your choice of champagne to make your time together extra special. Getting your ears pierced is the perfect event for a bachelorette weekend or girls' trip to New Orleans.
Interested in a private piercing party? You bring at least 5 people, and we'll bring the champagne.
Time and Care
Our dedicated in-store piercer has over fifteen years of experience in the industry and can answer any questions you may have during your session. We abide by all sanitation and piercing regulatory guidelines and stay up to date on COVID-19 cleaning protocols. In compliance with safety requirements, clients must purchase Porter Lyons jewelry to be used with their piercing instead of bringing their own. If you have any questions, including about aftercare tips for piercings, please do not hesitate to contact us at piercings@porterlyons.com.
Walk-ins and Appointments
Our luxury studio is available for walk-ins. But we recommend that you schedule an appointment through our online portal to ensure availability and limited wait time. You can schedule an appointment for either single or group piercings. For all services, we require that clients be 18 or older and have a valid ID. Piercings are currently performed Wednesday through Sunday from 11 a.m. to 6 p.m. We hope to soon be offering piercing services daily.
Choosing Your Earring
Our jewelry collection features many distinctive designs, from classic hoops to flat back earrings and gem encrusted studs. All of our earrings are crafted from solid 14-karat yellow, white, or rose gold, and they are nickel-free to avoid irritating your skin. For new piercings, we advise that you first use studs instead of hoops, with post lengths of about 6.5 mm to 8 mm, depending on the location on the ear, to make sure that the new piercing has enough wiggle room to accommodate swelling and permit proper healing.
Whether you come alone or make it a party with friends, it is our pleasure to welcome you to the Porter Lyons piercing studio at 623 Royal St. Schedule an ear piercing or call us with any questions at (800) 585-0348.