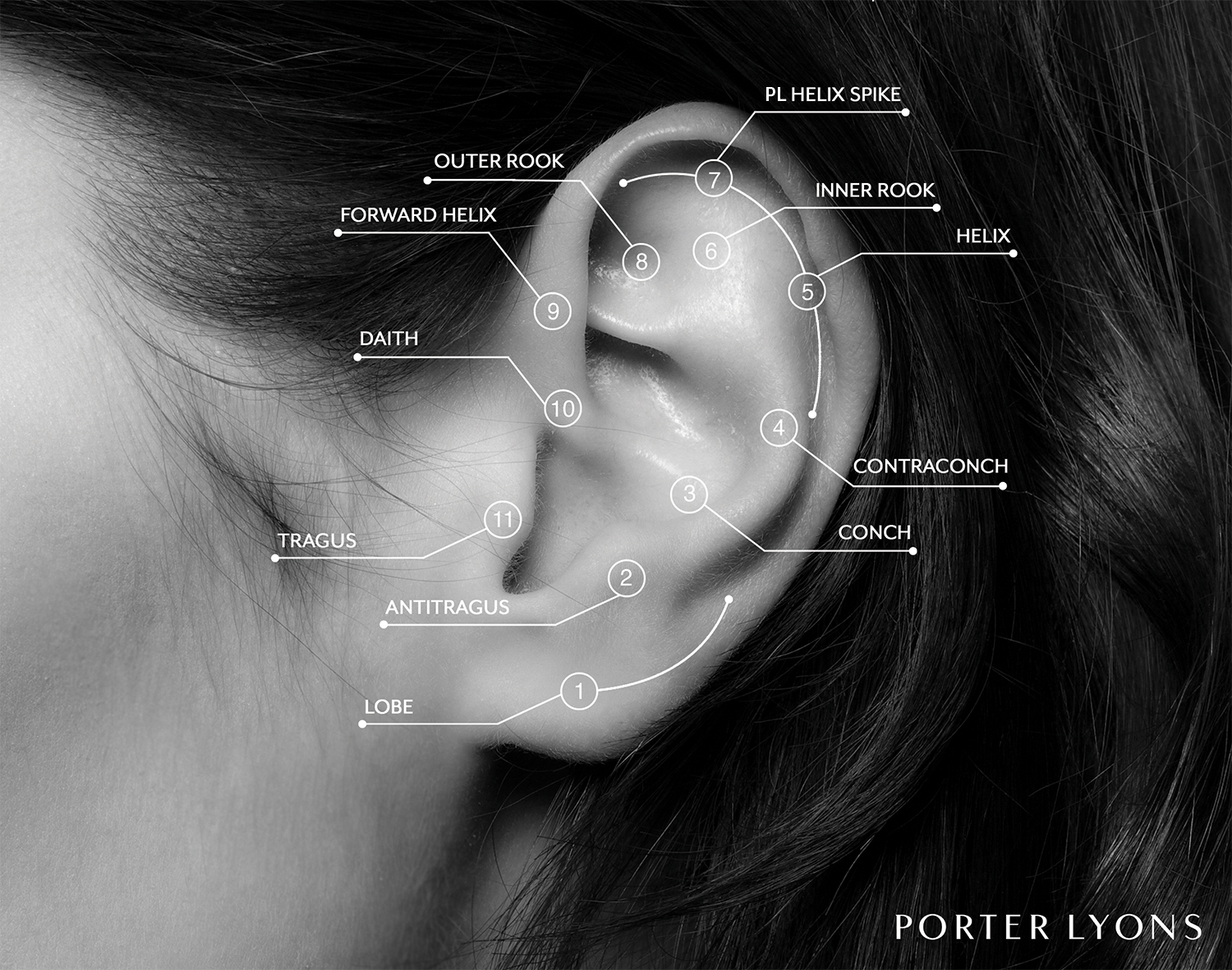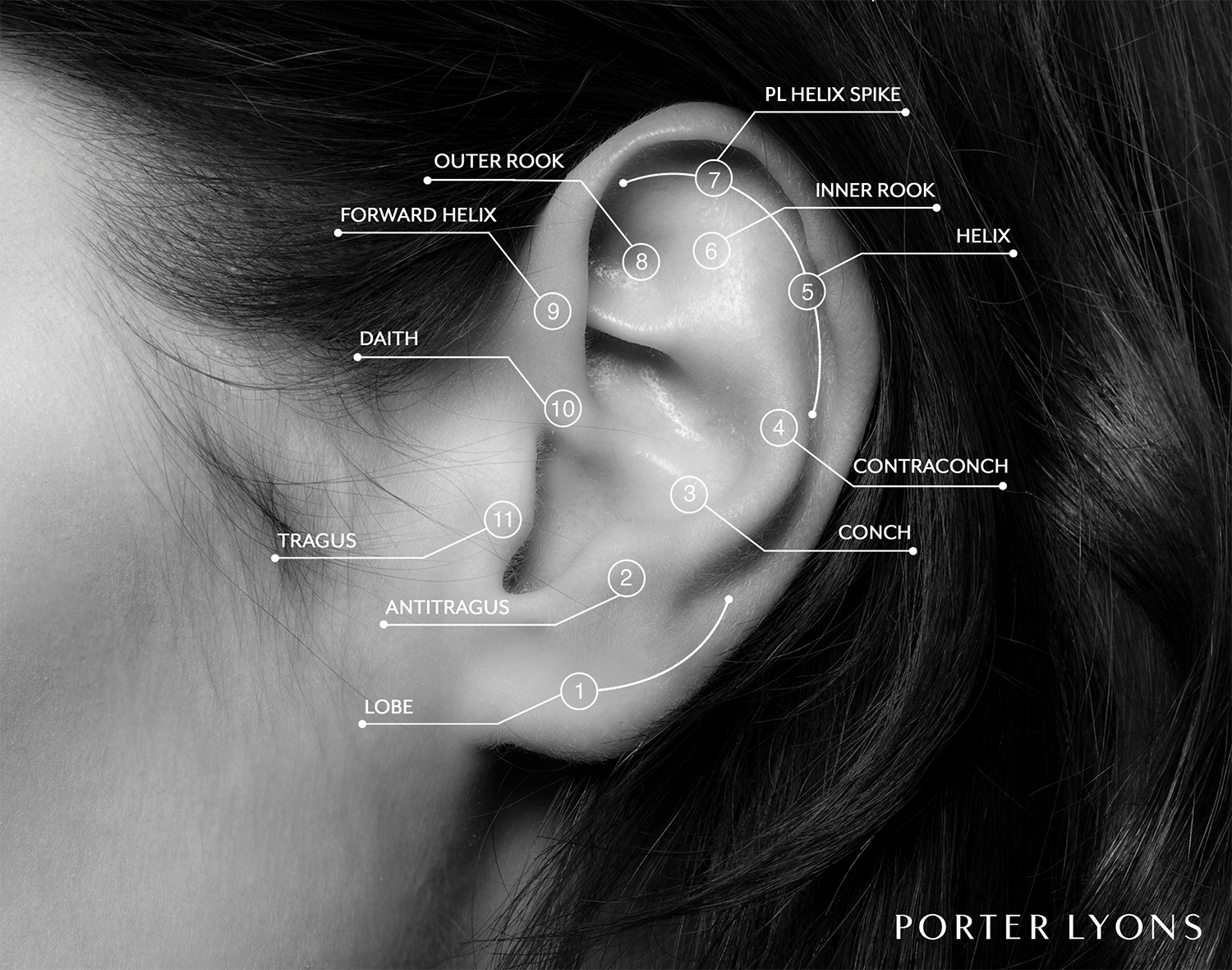 PERFECT YOUR EAR PARTY
Everyone's ear is different, and the post length or hoop size you'll need depends on the placement and anatomy of your ear. Whether you're deciding on a stud or hoop, we're here to help.
Pro tip: the best way to put in your new flat back earring is by putting the back of the earring in first, through the back of your ear, then screwing in the front.


Need more guidance on what to choose? Send an email to piercings@porterlyons.com to chat with our licensed piercer.
How To Put In Flat Back Earrings